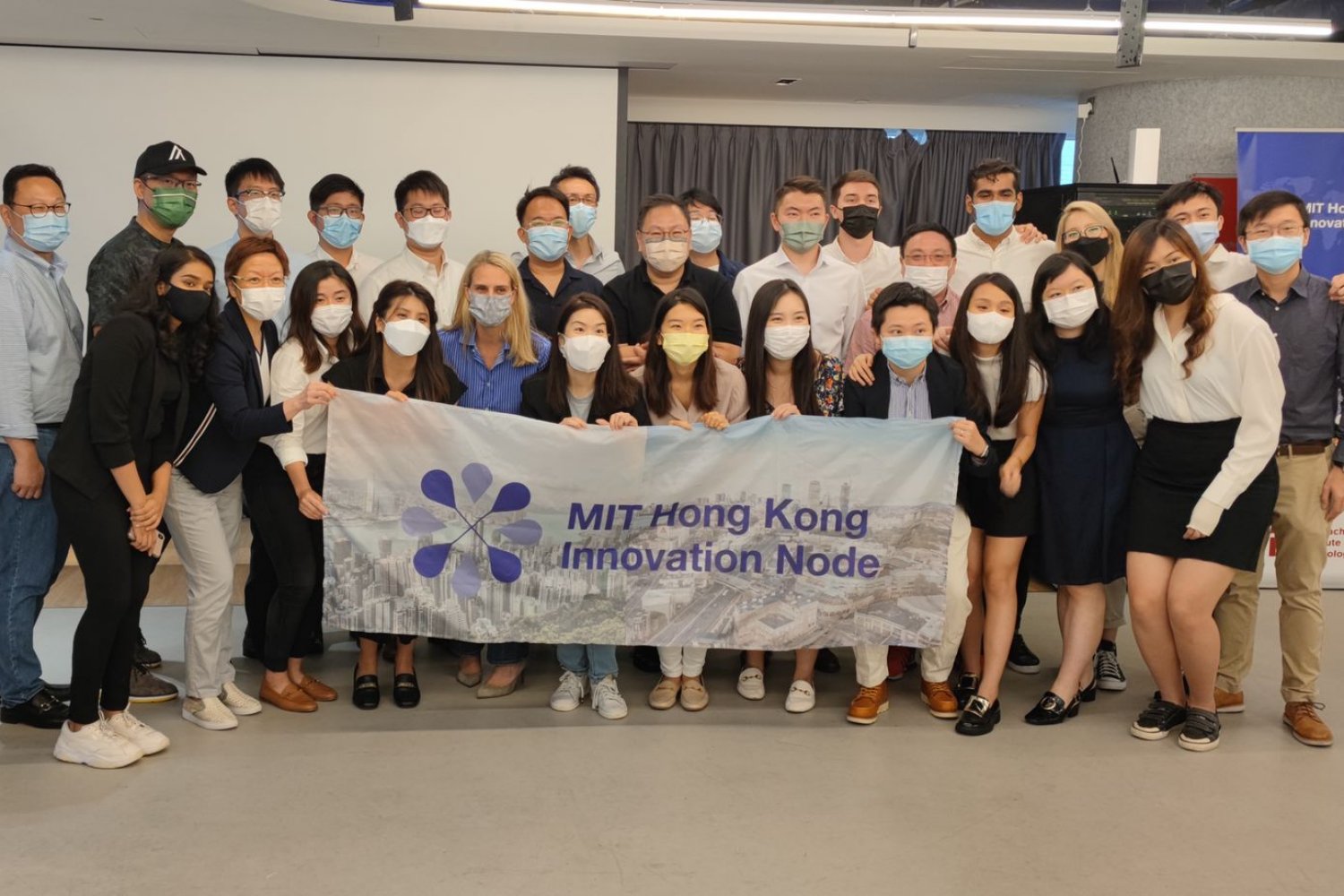 An innovative offer of financial services for Asian banks | MIT News
[ad_1]
MIT Hong Kong Innovation Node recently hosted its annual fintech entrepreneurship program, called MIT Entrepreneurship and Fintech Integrator (MEFTI). Designed for innovative students at MIT and Hong Kong, the program offers a real-world perspective on Asia's burgeoning financial services industry. Partners in the program this year included the Hong Kong Monetary Authority, DBS Bank, and WeBank, where senior executives provided insight into business needs, helping students link theory to practice.
Due to Covid-19, MIT students participated remotely while Hong Kong students joined the Innovation Node in person. Coupled with the typical 10-day intensity of bootcamps, the blended learning environment demanded rapid team integration and effective collaboration under the new standard.
"The learning curve has not been easy, but my teammates in Hong Kong, Europe and the United States have been very supportive and we have been successful in maximizing our productivity in all time zones," says Andy Wong, an MIT student pursuing his MBA from the MIT Sloan School of Management.
A key characteristic of MEFTI is to develop critical problem-solving skills to tackle complex problems, from identifying and evaluating opportunities to ideation and presentation of solutions. This was supported by the disciplined entrepreneurship framework facilitated by the staff of the Innovation Node.
Students are placed in interdisciplinary teams reflecting a wide variety of skills and backgrounds, and develop an entrepreneurial spirit as they venture into the journey.
"What surprised me the most about MEFTI is the entrepreneurial spirit that surrounds me," says Wong.
As digital opportunities to reach, engage and retain customers become the keystone to thrive in an increasingly competitive banking industry, companies are looking for new ways to innovate their services with technology and identify new ones. pockets of growth.
Students were exposed directly to industry experts in investment services, consumer lending, and open API. These connections provided a deep dive into the rapidly evolving consumer banking business and the local regulatory landscape. Extending beyond Hong Kong's geographic borders, the program also engaged mentors and speakers from Thailand and the United States.
"Being part of a Bigger Impact, I really enjoyed the mentorship for MEFTI," says former MIT Fellow Sloan Sorakrit Phruthanontachai MBA '20, who is currently senior vice president of the technology division of Bangkok Bank information. In addition to being able to contribute to the MIT community, he has also "learned a lot from student teams, the passion they have and the technology they bring to solve industry problems."
Coming from Indonesia as a remote participant, MIT systems design and management graduate student Zenia Adiwijaya said the program gave her "a comprehensive and extremely insightful overview of the financial industry in the Asian region." .
"It's also a blessing to learn from Hong Kong students about the local market," she adds. "Coming from an engineering and science background, I learned the background and potential applications of technologies in the financial sector.
The program ended with an orchestrated showcase in hybrid format. Four teams presented their solutions with a combination of in-person and online presence to a panel of judges represented by industry partners. Ideas included a funding solution for online gamers, an incentive customer journey to leverage the benefits of the open API, and a digital platform connecting customers to an online social community for stock trading.
Brit Blakeney, Executive Director of Innovation and Ecosystems at DBS Bank, praised the teams for tackling complex opportunity statements. "These are all amazing ideas, really great, and I think some of the business challenges we gave you were really tough as well. "
For Juni Yan, general manager of WeBank's international fintech business, the new perspectives of the students made a strong impression. "I can visualize a lot of hard work, energy, days and nights that you put into it." Yan added, "To be honest, very amazing presentations today, with a lot of creativity and new ideas."
[ad_2]