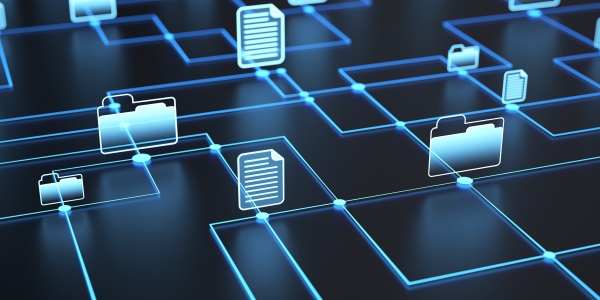 Nadhim Zahawi explains what school tech 'should look like' I Tes
Schools will have to ensure that the technology they use in classrooms meets a set of minimum standards set by the Department for Education, covering everything from broadband connections to defenses against cybercrime, the report said. Secretary of Education.
Speaking this morning at the Bett 2022 conference, Nadhim Zahawi also said the government will ensure that every school has access to high-speed broadband by 2025.
Mr Zahawi added that the measures were part of his ambition to maintain the "momentum" of "technological innovation" and to capitalize more on lessons learned during the pandemic.
The DfE said the new technology standards, the first of which were published today, should be used"by everyone involved in the planning and use of technology in schools and colleges," including management teams, IT staff, vendors, technical advisors, and teachers.
Tech standards set minimum internet speed in schools
The published standards include goals such as all schools should use a "full fiber connection for their broadband" to make "effective use of online learning tools".
The DfE standards also define minimum levels of internet speed in different contexts.
Elementary schools should have a "minimum download speed of 100 Mbps and a minimum upload speed of 30 Mbps", while secondary and comprehensive schools should have a "connection with the capacity to provide download and upload speed of 1 Gbps".
Mr. Zahawi said the department "provide support to help meet these standards for schools that need it". However, the DfE would not say if and how schools would be held accountable for achieving the standards.
More help to protect schools against cybercrime
Mr Zahawi also said that within the standards, the DfE would "provide more concrete help" to keep schools "safe and free from cybercrime".
Although those plans have yet to be released, Martin Sivorn, Chief Information Security Officer and Deputy Director of the DfE, outlined some of those future plans at Bett today.
Mr Sivorn said the DfE wanted to "increase cyber resilience within the education sector" and that schools "not be seen as an easy target for cybercrime".
He said there are many methods schools could use to make themselves less vulnerable to cyberattacks and to recover if they fall victim, but some schools lack the knowledge to do so.
Mr Sivorn said the department was "trying to work through this" and was currently working on a service for schools which should be ready in the second half of this year.
This tool will give schools information on where they stand from a safety perspective and what steps they need to take, giving "schools the information they need to make the most informed decision for them".
Sivorn added that the department was working with the National Cyber ​​Security Center (NCSC), which currently provides a suite of tools to other government departments, to make tools available to schools.
He said the aim was "to increase the resilience of the sector".
Mr Sivorn said the DfE was also setting up a 'coordination service' which schools can call for advice.
The Future Role of Technology in Assessments
Speaking to Bett today, Mr Zahawi said he wanted to explore digital assessment alongside Ofqual and the Standards and Testing Agency.
He said other countries had experimented in this area and "it is possible that we can learn from what they are doing".
Building on the benefits of increasing digital assessments, he said it was "possible" that more digital assessments could bring "significant benefits" to students, teachers and schools.
He added that he wanted to "start looking carefully at potential opportunities in this area".
In January, the AQA exam board announced it would pilot GCSE tests featuring 'smart' adaptive assessments which adjust in difficulty in response to a student's progress through the test.
DfE will not dictate which technology to use
While Mr Zahawi said he wanted to see "a new culture of using evidence-based technology embedded in every school", he said he "won't start telling schools what… kit use and when" and the department "will not interfere in the market".
"This also extends to assistive technology – ensuring that technology improves access to learning as part of targeted support," he added.
Zahawi emphasizes the importance of Stem Skills
The Education Secretary also said the UK is 'going to need more and better Stem [science, technology, engineering and maths] skills".
He said that for this to happen, "we need teachers to be totally comfortable and tech-savvy and we need kids to be tech-savvy from an early age."
"There is a growing thirst among young people to learn technology and we need to be able to satisfy that," Mr Zahawi said.
He added that as part of the government's mission to 'upgrade the UK', he wants to give everyone the opportunity to improve their Stem skills.
The National Center for Computing Education, supported by public funding of £84 million, will help keep teachers' knowledge up to date.
Broadband internet access by 2025
The DfE said the target of high-speed internet in every school by 2025 is part of a cross-government ambition to rolling out gigabit broadband across the UK.
He said £150m will be used to support schools "more in need" to upgrade their wi-fi connections.
Last September, the DfE announced that more than 1,000 schools that previously had slow broadband speeds had been connected to "next-generation internet speeds".
The DfE, together with the Department for Digital, Culture, Media and Sport, has announced that it will bring gigabit broadband to 884 additional schools by March 2022.
Mr Zahawi said the decision was "the latest way we're leveling education across the country."
As part of the government's manifesto, it pledged to deliver gigabit broadband nationwide by 2025. However, that target was revised to 2030 in the Leveling Up white paper last month.
Support 'welcome', says chief of chiefs
Geoff Barton, general secretary of the Association of School and College Leaders (ASCL), said support for improving digital technology in schools was "welcome", adding that it was "really important" to to use the opportunities offered by technology to "enhance learning". the experience of young people.
"Schools are very keen to make the best possible use of technology for their students, and many are already doing fantastic work in this direction. Anything that can help will be warmly welcomed," he said.