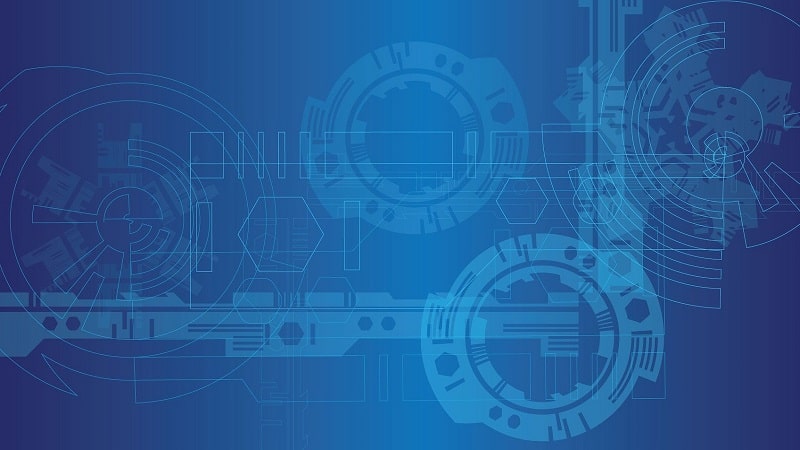 Using Technology to Transform National Security Organizations – MeriTalk
Through the President's Management Program Vision, the administration has emphasized customer service in federal government agencies. Fortunately, as agencies modernize their information technology (IT), they can use technology solutions like artificial intelligence (AI) and automation to transform the customer experience.
MeriTalk spoke with James Bench, Principal at Maximus, and John Mandell, Managing Director of the National Security Practice at Maximus, to find out how technology can empower federal agencies — especially those with a security focus. national – a customer service advantage.
MeriTalk: The vision of the President's management program is to make customer service a government-wide priority. So far, what steps do you see federal agencies taking to chart the customer journey and improve the customer experience?
James bench: We are seeing more of an adoption of design-based thinking. Some agencies employ UI/UX experts to perform human-centered design, case studies, and usability testing. By implementing human-centered design, we no longer need a two-page Office of Management and Budget (OMB) form and 10-page instructions to collect the right data. . Experiences become intuitive, similar to commercial customer experiences.
John Mandel: Modernization can create a foundation to improve the user experience and build that customer-centric design – which is a major goal for government today. Agencies need to develop their vision for the customer experience, then ensure it's embedded in the discovery and design phases as well as throughout software development and deployment.
MeriTalk: We tend to think of modernization in terms of a big fix, but it's more nuanced than that. The IT operating plane, for example, connects data, technology, solutions, and cybersecurity with the goal of delivering modern government. What are the elements of a successful modernization process?
Mandel: If customers are just beginning the journey, it's important to understand their needs and vision for modernizing IT systems. One of the fundamental elements of modernization is the cloud. It is a new, modern architecture that enables flexible and agile development methods, automated deployment, release management, and integrated security and monitoring. Agencies also need quality data that is readily available. Data sharing and governance help extend agency data and leverage it for advanced analytics.
MeriTalk: Overall, how is the emerging technology landscape changing and impacting federal agency modernization efforts?
Bench: Modernizing government applications often means taking a monolithic application across multiple servers and breaking them down into smaller functional components. Implementing microservices is a big part of modernization. Agencies need a technology stack that allows them to be more agile in deploying and updating applications. It also means that agencies don't have to wait five years to see the result of a modernization effort. Instead, they can roll out apps incrementally and replace monolithic functionality.
Automation is also a game changer. It enables automatic recovery in the event of a service outage, creating multiple layers of automatic remediation before someone has to be called in at 3 a.m. to fix an outage. It is especially valuable around infrastructure. Using technologies that automate manual administration processes across cloud and on-premises infrastructure is a huge benefit to staff. Automation can support and provision resources, and efficiently deploy security patches to keep the environment safe.
Mandel: I agree with James that automation plays a huge role in modernization as agencies realize they can be more efficient in their processes and interactions with clients. Agencies are identifying opportunities to use technologies such as robotic process automation and AI, and they are using data science and visualization to generate new insights. They are looking to companies like Maximus to pilot automation at federal missions. We have provided hyper automation solutions to several Department of Homeland Security (DHS) customers, for example.
MeriTalk: What role does AI play in modernization? How can AI and machine learning (ML) transform the way agencies manage operations and provide customer service?
Bench: AI and ML models have become part of everyone's daily life, even if many people don't realize it. Maximus helps agencies put AI to work in a variety of ways. For example, in large contact centers, we are building chatbots that can do more than give a simple answer to a simple question. They can generate events, initiate tickets that will be dealt with later, and even manage simple features for account management.
AI is also useful for adjudication, the process of evaluating someone's application for a government program or service. Depending on how much information they need, the assessor approves or declines and moves on to the next step.
United States Citizenship and Immigration Services (USCIS), for example, has a huge backlog to process and uses ML models to adjudicate green card applications. If the data is verified, the ML can quickly process 70% of the application without human intervention. The remaining 30% would still have to be processed manually.
Maximus also works with USCIS to manage identities: who is the person and how do you connect the dots with each engagement of that person with the United States? Using ML to compile all this data and reconcile it standardizes and speeds up the adjudication process.
MeriTalk: In all agencies there is often a need for collaboration, sharing and corporate support. Where do you see progress in this area and how is modernization helping?
Mandel: Modernization does not happen within a single agency; several agencies must work together for a common mission. With Immigration and Border Protection, for example, digital solutions can add value to that mission, enabling information sharing between USCIS, Immigration and Customs Enforcement, and Customs and borders. This has an impact on the work being done on the southern border and on the President's immigration program.
Collaboration is also essential for cybersecurity. When cyber experts find indicators of an attack, they must prevent it and share those findings with other agencies. Maximus enables this with DHS as well as in federal health and financial services. One of our best practices is to communicate between agencies; It's not always an easy task, but we've made it a repeatable skill set.
MeriTalk: Can you talk about Maximus' modernization approach around DevSecOps and how it enables customers to modernize faster with less risk?
Bench: Maximus consults and provides services that the government consumes. Cloud adoption and automation are built into our stack. In the typical situation, you have to weave different sets of tools together to achieve the desired result. Whenever you do, you need a wide variety of expertise to put all those pieces together. Agencies don't always have all that talent.
Maximus has developed technology that places a layer of abstraction on top of this complex technology. This lets you do some basic setup, and it will build everything for you. We do this ourselves to be efficient and ensure process standards and quality are consistent across everything deployed. We are beginning to take this set of knowledge and skills, which was developed for Maximus itself, and use it in our federal consulting services.
MeriTalk: How does Maximus keep the customer experience front and center, and how does that set Maximus apart?
Mandel: Maximus focuses on customer impact and end game. What are the results to support the mission? Whose constituents do they serve? What are the results that will benefit citizens?
We take a solution consulting approach to our user experience and design process. As we build, we want the most intuitive, user-centric design, and we'll add emerging technologies that help that user fulfill their mission. We help agencies bridge that gap so it's not just about the front-end, but the holistic approach to the business.
From launch call to implementation, we ask questions from a usability and user perspective. We are not tied to any set of solutions; we are always evaluating what new technologies could be introduced.
MeriTalk: Based on your experience with DHS, what does the future of IT modernization look like in national security organizations?
Mandel: We always help agencies look to the future. DHS, for example, is one of the most technologically advanced departments, and it will only accelerate. We see a real focus on improving the digital experience for internal and external DHS users.
As DHS largely moves to the cloud in some areas, these areas will have the ability to modernize faster than others. For this reason, the future will be more modern not only in terms of user experience, but also in DHS's ability to share information. DHS will be able to share information between federal partners and bring more transparency between national security agencies. DHS is able to ensure that it has the right data, as well as good governance around sharing that data with the appropriate parties such as law enforcement and the Department of State.